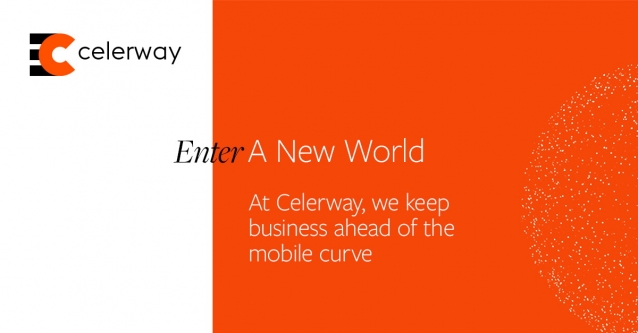 Celerway is a company specialized in design manufacturing high quality mobile multi-WAN cellular and SD WAN routers. Founded in 2012 and based in Norway (Oslo) Celerway strives for its mission: 'To keep business ahead of the mobile curve'. Celerways 'mobile-first' platform enables customers to combine the power of multiple simultaneous wireless and wired connections (multi-WANs). In this way, customers will be able to optimize their network using a secured and redundant internet connection regardless of their location.
CelerwayOS is the Open Source software application ensuring flexibility, realibility and security. As mobile technology evolves rapidly with 5G and beyond Celerway chooses for a 'mobile-first' approach. Running on little processing power CelerwayOS delivers high performance routers.
Celerway Nimbus and Celerway Phantom are considered to be key components of CelerwayOS. Celerway Nimbus provides users with the opportunity to easily configure and deploy a large number of routers remotely. Nimbus comes with a comprehensive suite of performance indicators, analytics and alerts, which enables real-time monitoring and management of devices running CelerwayOS. For example, Celerway Nimbus enables users to quickly configure large-scale implementations online, which accelarates the onboarding process of external administrators. The comprehensive set of quality indicators, analytics, and alerts authorizes remote controllers to perform real-time monitoring, reducing the time spent managing devices.
While ensuring uninterrupted high speed VPN connectivity Celerway Phantom enables dynamic VPN load balancing and seamless switching between multiple networks. In this way, set up a flexible, secure, and reliable network connection without loss of data. Any hardware router or virtual device can function as a hub or branch, or both, while each branch can connect to multiple Phantom hubinstances. The most optimal hub instances will automatically be selected by Celerway Phantom. In addition, Celerway Phantom can be deployed on location or in the cloud providing its users with an uninterrupted high-speed VPN and site-to-site communication across multiple simultaneous networks of any type.

Celerways SD WAN, multi-WAN routers, and M2M devices are powered by CelerwayOS providing the best price-quality ration in their class. Competitively priced, Celerway routers are the perfect solution for large deployments in transportation, retail, marine and other challenging enviroments.


The Celerway product portfolio
ARCUS is considered to be Celerways flagship router. The newest version of this router is powerful and ruggedized, now with 5G support and maximum flexibility to tailor configurations as needed. With this modular design, choose the optimal mix of modems and WAN types for your user case. Thanks to the modular design, you can compose the configuration of ARCUS yourself by expanding ARCUS up to three modems. In this way, you will have the possibility to add an extra 5G modem and a 4G modem. CelerwayOS enables dynamic load-balanced VPN accross up to seven simultaneous WAN connections.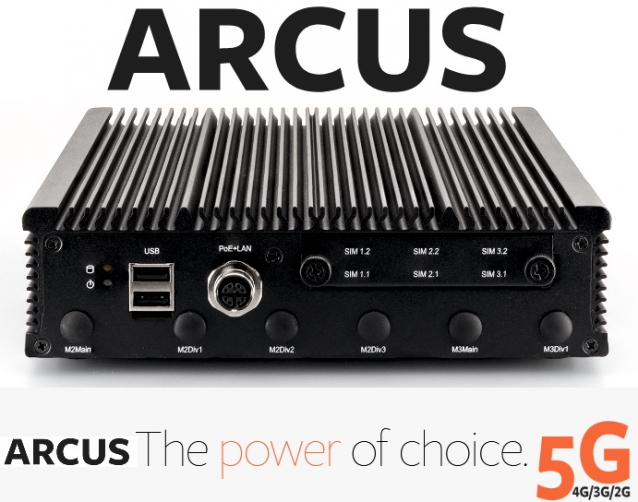 Read more about ARCUS' uninterrupted, high-performing connectivity.
Celerway Stratus CAT 12 Router
Celerway STRATUS CAT 12 dual modem router 950 Mbps is a very advanced mobile communication solution available for uninterrupted and rock-solid connectivity in a vast number of deployment scenarios. For public transportation, trucks, and near-shore vessels, remote offices, retail, and live events, STRATUS delivers high class connectivity with resilience, security, and network visibility, making it a potentially indispensable part of your toolkit. Celerway STRATUS multi WAN router comes in 2 models:
Model 1

: Single Modem, 2 Wi-Fi Radios

Model 2

: Dual Modem, 3 Wi-Fi Radios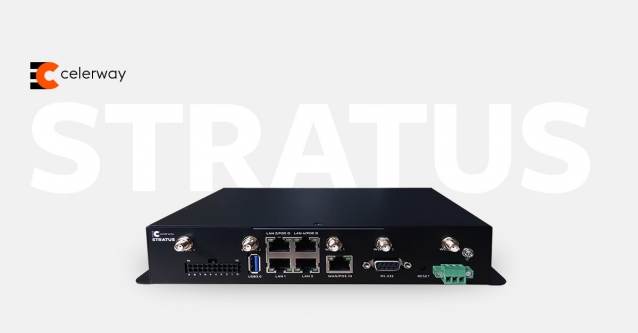 Learn more about STRATUS uninterrupted and high-performing connectivity.
Safe online shopping

Gratis Versand uber € 50

Bezahlen mit: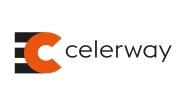 The innovative company Celerway specializes in the design and manufacture of industrial mobile multi-WAN routers. Celerway offers an extensive portfolio of robust mobile routers and software solutions providing its customers with fast, secure and reliable internet regardless of their location.
Mehr Info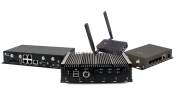 Celerway is a company which specialises in design and manuafacturing of high quality mobile SD-WAN an Multi-Wan cellular routers. Celerway unlocks the full potential of cellular data networks to give you always-on connectivity with blazing performance, taking your SD-WAN further than ever.
Mehr Info